Epidemic Data Analysis of Three Variants of COVID-19 Spread in Indonesia
Inna Syafarina

National Research and Innovation Agency

Taufiq Wirahman

National Research and Innovation Agency and Kyoto University

Syam Budi Iryanto

National Research and Innovation Agency

Arnida Lailatul Latifah

National Research and Innovation Agency
Keywords:
effective reproductive number, COVID-19, exponential, Bayesian, infectious disease
Abstract
Three variants of COVID-19 had been found in Indonesia. A control strategy may rely on the transmission rate of the variant. This study aims to investigate how the variants spread in Indonesia by computing a basic and effective reproduction number on the national and province scale. The basic reproduction number shows the indicator of initial transmission rate of alpha variant computed by an exponential growth rate model. The effective reproduction number describes the dynamic of the transmission rate estimated based on a Bayesian approach. This study revealed that each variant shows different characteristics. The alpha variant of COVID-19 in Indonesia was mainly initiated from big cities, then it spread to all provinces quickly because the control strategies were not established well at the beginning. A rapid increase of the effective reproduction number about July 2021 showed a novel delta variant, but it could be managed quite well by a large number of testing and stronger restrictions. Before the end of 2021, a novel variant omicron was also shown by the steeper change of the effective reproduction number. Thus, the variant spread rate can be estimated by how steep the effective reproduction number change is.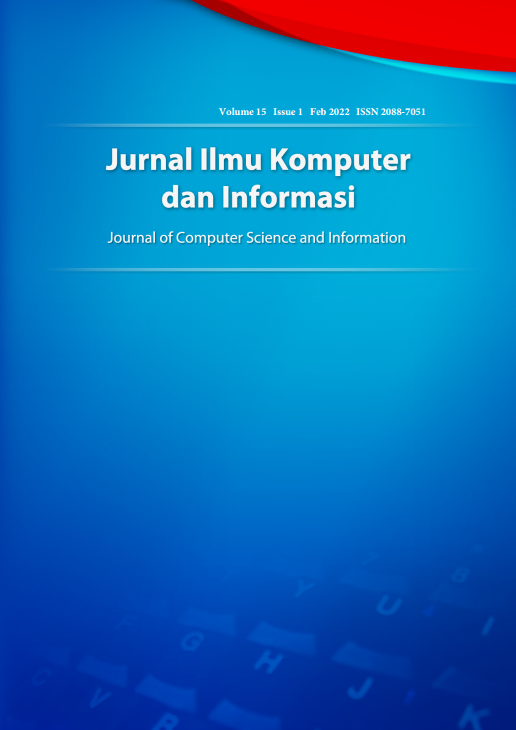 How to Cite
Syafarina, I., Wirahman, T., Iryanto, S. B., & Latifah, A. L. (2022). Epidemic Data Analysis of Three Variants of COVID-19 Spread in Indonesia. Jurnal Ilmu Komputer Dan Informasi, 15(1), 47-54. https://doi.org/10.21609/jiki.v15i1.1055
Authors who publish with this journal agree to the following terms:
Authors retain copyright and grant the journal right of first publication with the work simultaneously licensed under a Creative Commons Attribution License that allows others to share the work with an acknowledgement of the work's authorship and initial publication in this journal.
Authors are able to enter into separate, additional contractual arrangements for the non-exclusive distribution of the journal's published version of the work (e.g., post it to an institutional repository or publish it in a book), with an acknowledgement of its initial publication in this journal.
Authors are permitted and encouraged to post their work online (e.g., in institutional repositories or on their website) prior to and during the submission process, as it can lead to productive exchanges, as well as earlier and greater citation of published work (See The Effect of Open Access).