PEER ASSESSMENT RATING (PAR) INDEX CALCULATION ON 2D DENTAL MODEL IMAGE FOR OVER JET, OPEN BITE, AND TEETH SEGMENTATION ON OCCLUSION SURFACE
Muhammad Febrian Rachmadi

Ratna Rustamadji

Miesje Karmiati Purwanegara

sani Muhammad Isa

Benny Hardjono
Keywords:
2D Dental Model Image, Canny edge detection, morphological transformation, Open Bite, Over Jet, PAR Index, teeth segmentation
Abstract
Abstract Malocclusion is a clinical symptom, in which the teeth of maxilla and mandible are not located at the proper location. If malocclusion left untreated, it can lead to complications in the digestive system, headache, and periodontal disease disorders. Malocclusion problems involving abnormalities of teeth, bones, and muscles around the jaw are obligation of orthodontic specialists to treat them. The treatments can be varying based on the type of malocclusion, including tooth extraction and tooth braces. To know certain degree of malocclusion experienced by the patient, an assessment method called Peer Assessment Rating (PAR) Index is usually used by the specialist. To help the works of orthodontic specialists in Indonesia, a new automated calculation system based on 2D image of tooth model for PAR Index is being developed. In this paper, the calculation system for over-jet, open-bite, and teeth segmentation is developed. The result of the developed system is then compared with manual assessment done by orthodontic specialist, in order to verify the accuracy of the system.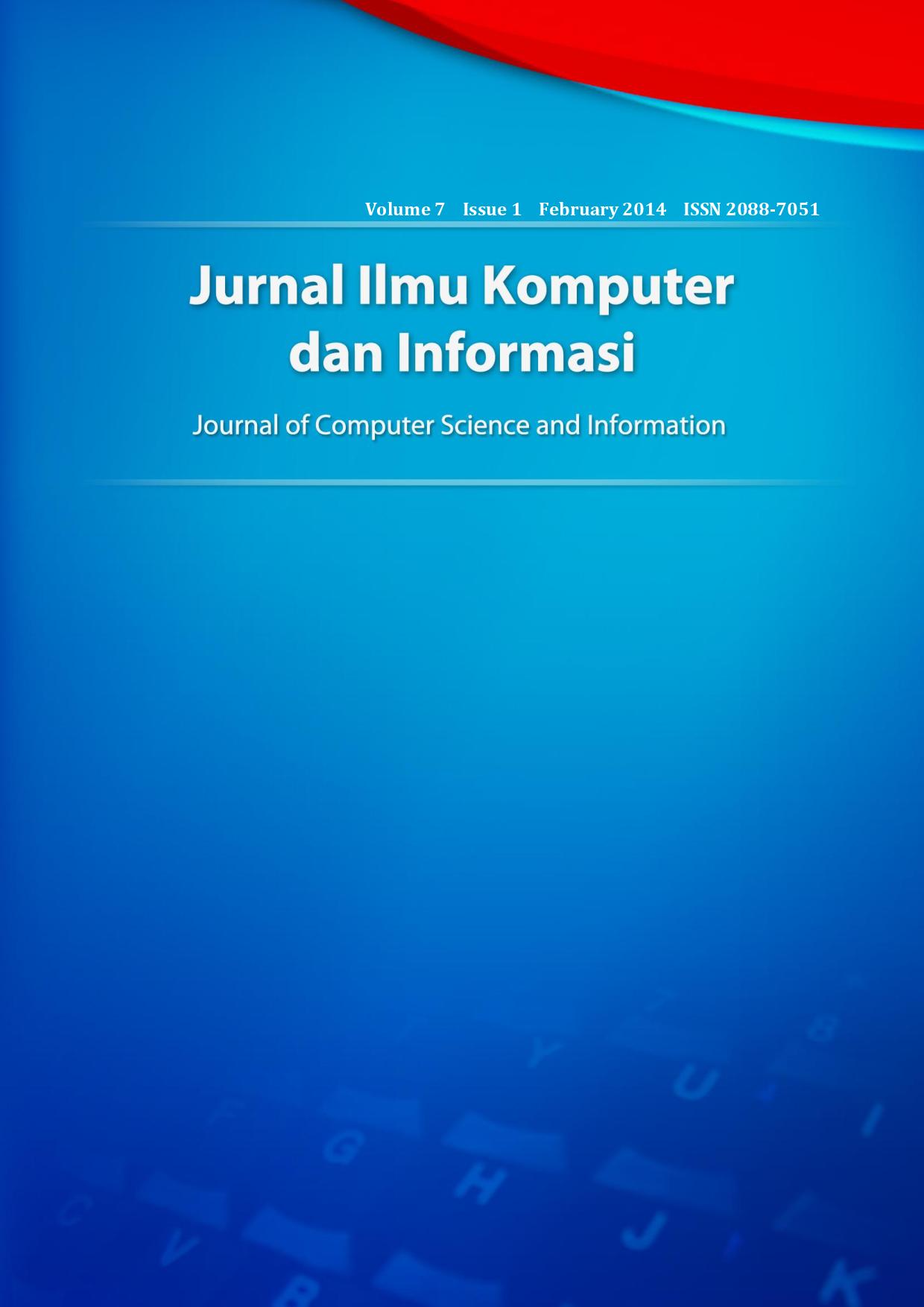 How to Cite
Rachmadi, M. F., Rustamadji, R., Purwanegara, M. K., Isa, sani M., & Hardjono, B. (2014). PEER ASSESSMENT RATING (PAR) INDEX CALCULATION ON 2D DENTAL MODEL IMAGE FOR OVER JET, OPEN BITE, AND TEETH SEGMENTATION ON OCCLUSION SURFACE. Jurnal Ilmu Komputer Dan Informasi, 7(1), 44-53. https://doi.org/10.21609/jiki.v7i1.256
Authors who publish with this journal agree to the following terms:
Authors retain copyright and grant the journal right of first publication with the work simultaneously licensed under a Creative Commons Attribution License that allows others to share the work with an acknowledgement of the work's authorship and initial publication in this journal.
Authors are able to enter into separate, additional contractual arrangements for the non-exclusive distribution of the journal's published version of the work (e.g., post it to an institutional repository or publish it in a book), with an acknowledgement of its initial publication in this journal.
Authors are permitted and encouraged to post their work online (e.g., in institutional repositories or on their website) prior to and during the submission process, as it can lead to productive exchanges, as well as earlier and greater citation of published work (See The Effect of Open Access).