ROBUST INTEGER HAAR WAVELET BASED WATERMARKING USING SINGULAR VALUE DECOMPOSITION
Prajanto Wahyu Adi

Faculty of Computer Science, Universitas Dian Nuswantoro

Farah Zakiyah Rahmanti

Faculty of Computer Science, Universitas Dian Nuswantoro
Keywords:
watermarking, SVD, integer wavelet transform, dither quantization
Abstract
This paper proposed a hybrid watermarking method that used dither quantization of Singular Value Decomposition (SVD) on average coefficients of Integer Haar Wavelet Transform (IHWT). The watermark image embeds through dither quantization process on singular coefficients value. This scheme aims to obtain the higher robustness level than previous method which performs dither quantization of SVD directly on image pixels value. The experiment results show that the proposed method has proper watermarked images quality above 38dB. The proposed method has better performance than the previous method in term of robustness against several image processing attacks. In JPEG compression with Quality Factor of 50 and 70, JPEG2000 compression with Compression Ratio of 5 and 3, average filtering, and Gaussian filtering, the previous method has average Normalized Correlation (NC) values of 0.8756, 0.9759, 0.9509, 0.9905, 0.8321, and 0.9297 respectively. While, the proposed method has better average NC values of 0.9730, 0.9884, 0.9844, 0.9963, 0.9020, and 0.9590 respectively.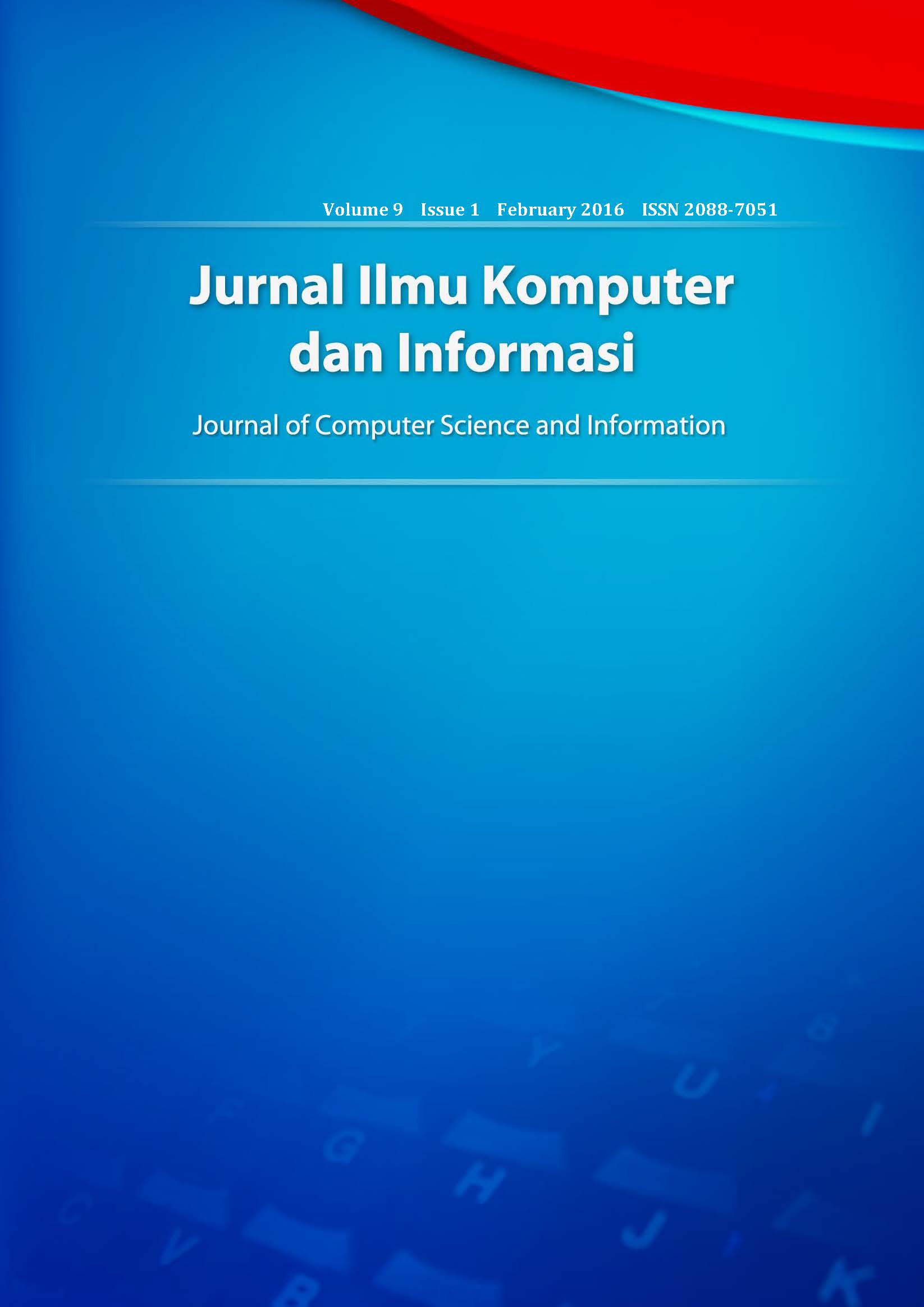 Authors who publish with this journal agree to the following terms:
Authors retain copyright and grant the journal right of first publication with the work simultaneously licensed under a Creative Commons Attribution License that allows others to share the work with an acknowledgement of the work's authorship and initial publication in this journal.
Authors are able to enter into separate, additional contractual arrangements for the non-exclusive distribution of the journal's published version of the work (e.g., post it to an institutional repository or publish it in a book), with an acknowledgement of its initial publication in this journal.
Authors are permitted and encouraged to post their work online (e.g., in institutional repositories or on their website) prior to and during the submission process, as it can lead to productive exchanges, as well as earlier and greater citation of published work (See The Effect of Open Access).