Bayesian Bernoulli Mixture Regression Model for Bidikmisi Scholarship Classification
NUR Iriawan

Stiatistika - Institut Teknologi Sepuluh Nopember (ITS)

Kartika Fithriasari

Statistika-Institut Teknologi Sepuluh Nopember (ITS)

Brodjol Sutija Suprih Ulama

Statistika Bisnis - Institut Teknologi Sepuluh Nopember (ITS)

Wahyuni Suryaningtyas

Universitas Muhammaidiyah Surabaya

Irwan Susanto

Matematika - Universitas Sebelas Maret

Anindya Apriliyanti Pravitasari

Statistika - Universitas Padjadjaran
Keywords:
Bernoulli mixture regression model, Bayesian MCMC, Gibbs Sampling, Bidikmisi
Abstract
Bidikmisi scholarship grantees are determined based on criteria related to the socioeconomic conditions of the parent of the scholarship grantee. Decision process of Bidikmisi acceptance is not easy to do, since there are sufficient big data of prospective applicants and variables of varied criteria. Based on these problems, a new approach is proposed to determine Bidikmisi grantees by using the Bayesian Bernoulli mixture regression model. The modeling procedure is performed by compiling the accepted and unaccepted cluster of applicants which are estimated for each cluster by the Bernoulli mixture regression model. The model parameter estimation process is done by building an algorithm based on Bayesian Markov Chain Monte Carlo (MCMC) method. The accuracy of acceptance process through Bayesian Bernoulli mixture regression model is measured by determining acceptance classification percentage of model which is compared with acceptance classification percentage of  the dummy regression model and the polytomous regression model. The comparative results show that Bayesian Bernoulli mixture regression model approach gives higher percentage of acceptance classification accuracy than dummy regression model and polytomous regression model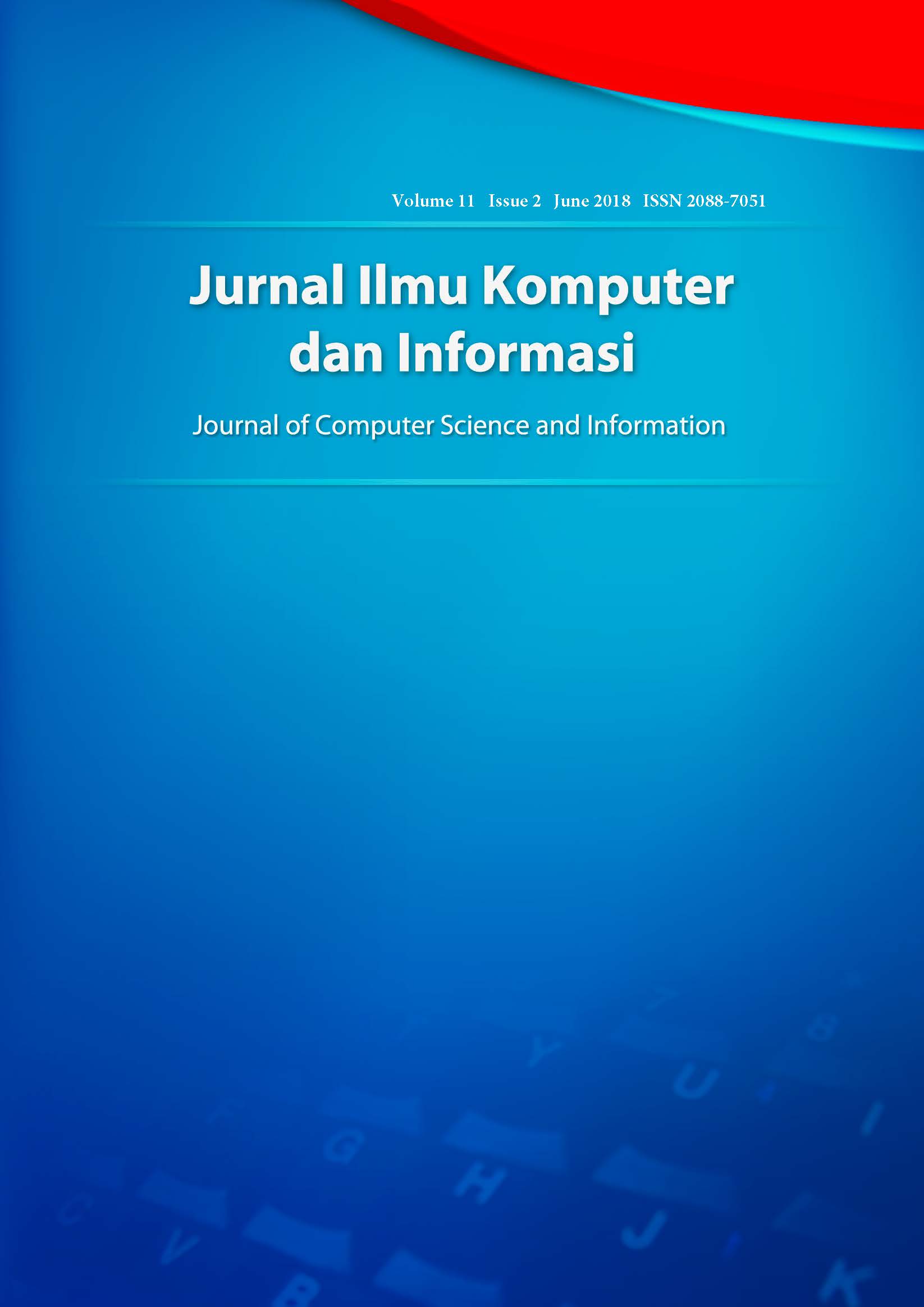 How to Cite
Iriawan, N., Fithriasari, K., Ulama, B. S. S., Suryaningtyas, W., Susanto, I., & Pravitasari, A. A. (2018). Bayesian Bernoulli Mixture Regression Model for Bidikmisi Scholarship Classification. Jurnal Ilmu Komputer Dan Informasi, 11(2), 67-76. https://doi.org/10.21609/jiki.v11i2.536
Authors who publish with this journal agree to the following terms:
Authors retain copyright and grant the journal right of first publication with the work simultaneously licensed under a Creative Commons Attribution License that allows others to share the work with an acknowledgement of the work's authorship and initial publication in this journal.
Authors are able to enter into separate, additional contractual arrangements for the non-exclusive distribution of the journal's published version of the work (e.g., post it to an institutional repository or publish it in a book), with an acknowledgement of its initial publication in this journal.
Authors are permitted and encouraged to post their work online (e.g., in institutional repositories or on their website) prior to and during the submission process, as it can lead to productive exchanges, as well as earlier and greater citation of published work (See The Effect of Open Access).