ENHANCEMENT OF PIXEL VALUE ORDERING BASED DATA HIDING BY ROW BLOCK PARTITION
Keywords:
Data Security, Data Hiding, Pixel Value Ordering (PVO), Information Security
Abstract
The development of information and communication technology that support digital data transmission such as text, image, audio and video gives several effects. One of them is data security that becomes the main priority during the transmission process. Pixel-Value-Ordering (PVO) which one of data hiding methods can be implemented to achieve the requirement. It embeds data on maximum pixel and minimum pixel in a blok which is a part of the carrier image. However, PVO has capacity a problem, that only 2 bits per block can be hidden. To handle this problem, we propose a new approach by dividing blocks dinamically based on its complexity. These blocks are grouped into 4: smooth block, semi-smooth block, normal block and rough block. Using this approach, the stego capacity can be improved up to 2.6 times in average of  previous method by keeping the quality stego more than 65 dB for all testing image.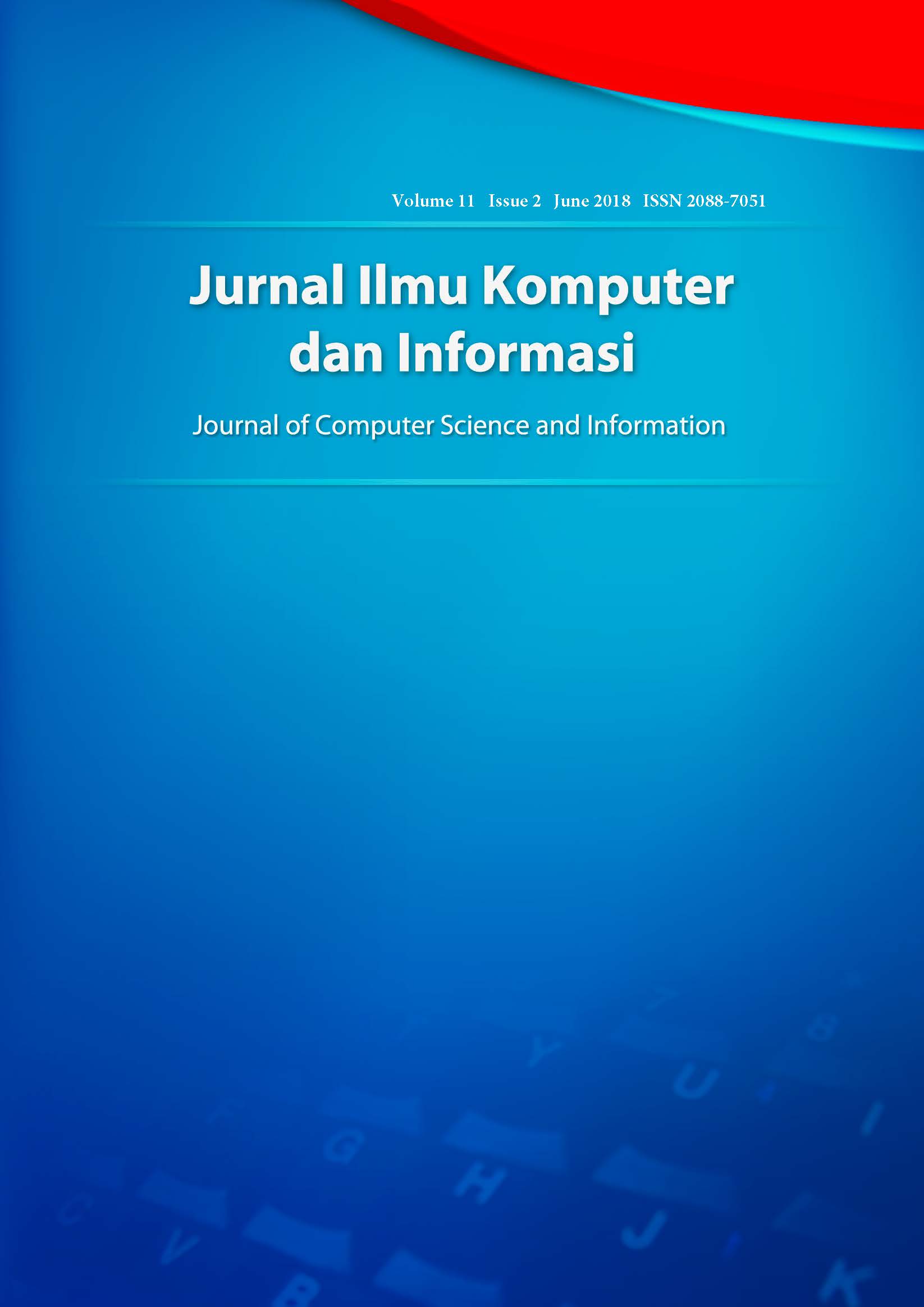 Authors who publish with this journal agree to the following terms:
Authors retain copyright and grant the journal right of first publication with the work simultaneously licensed under a Creative Commons Attribution License that allows others to share the work with an acknowledgement of the work's authorship and initial publication in this journal.
Authors are able to enter into separate, additional contractual arrangements for the non-exclusive distribution of the journal's published version of the work (e.g., post it to an institutional repository or publish it in a book), with an acknowledgement of its initial publication in this journal.
Authors are permitted and encouraged to post their work online (e.g., in institutional repositories or on their website) prior to and during the submission process, as it can lead to productive exchanges, as well as earlier and greater citation of published work (See The Effect of Open Access).