KOPYOR COCONUT DETECTION USING SOUND-BASED DYNAMIC TIME WARPING METHOD
Radon Dhelika

Firman Ady Nugroho

Muhamad Bayu

Alfian Kamil
Keywords:
Kopyor Coconut, Mel Frequency Cepstral Coefficient (MFCC), Dynamic Time Warping
Abstract
Kopyor coconut is a coconut that has genetic abnormalities which cause the coconut meat to have a unique texture and is detached from the coconut shell. Its uniqueness attracts many enthusiasts resulting in a high economic value, 4-5 times that of the ordinary coconut. From its external appearance, kopyor coconut does not differ with ordinary coconut and this poses a challenge in the detection stage. To date, both farmers and sellers use a traditional approach by listening to the sound of whisk from kopyor coconut to detect them. Unfortunately, this approach relies heavily on experience and expertise of the person. Therefore, a new detection approach is proposed based on sound recognition using Mel Frequency Cepstrum Coefficient (MFCC) as the method for feature extraction and Dynamic Time Warping (DTW) as the method for feature matching. Objects that will be detected are kopyor coconuts and ordinary coconut which has grown mature. By implementing both methods, a program has been developed to detect kopyor coconut with an accuracy of 93.8%.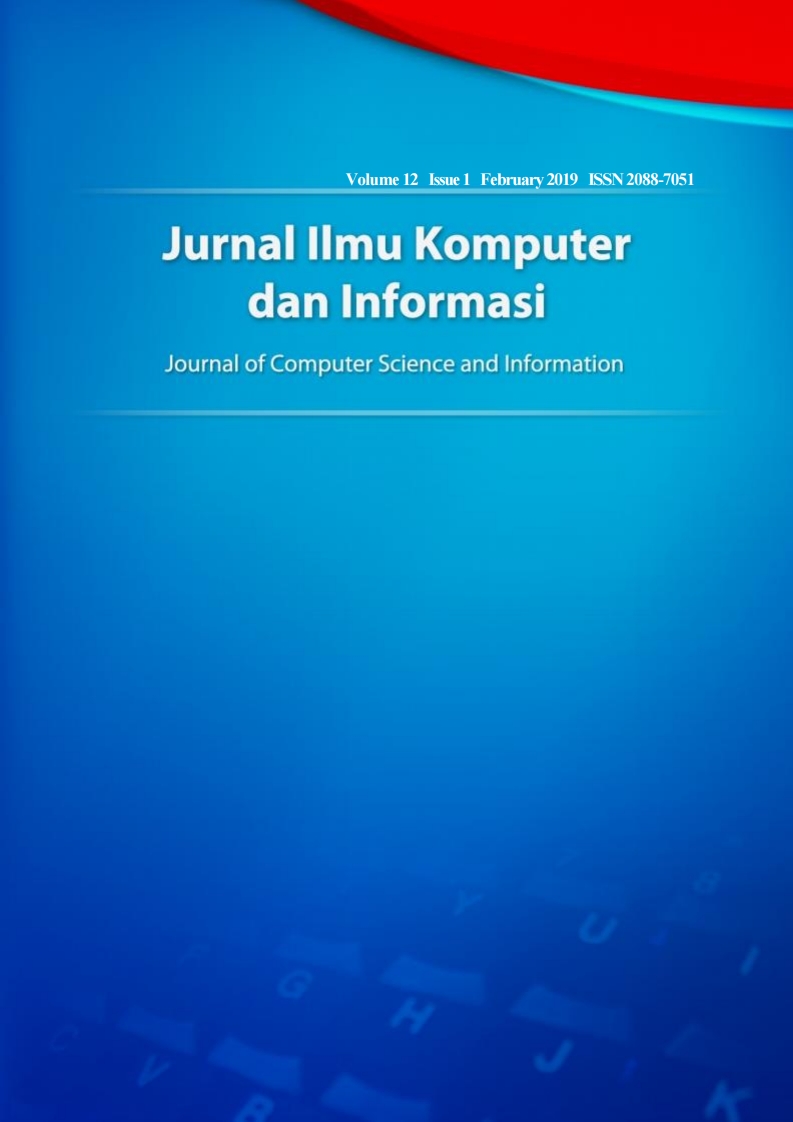 Authors who publish with this journal agree to the following terms:
Authors retain copyright and grant the journal right of first publication with the work simultaneously licensed under a Creative Commons Attribution License that allows others to share the work with an acknowledgement of the work's authorship and initial publication in this journal.
Authors are able to enter into separate, additional contractual arrangements for the non-exclusive distribution of the journal's published version of the work (e.g., post it to an institutional repository or publish it in a book), with an acknowledgement of its initial publication in this journal.
Authors are permitted and encouraged to post their work online (e.g., in institutional repositories or on their website) prior to and during the submission process, as it can lead to productive exchanges, as well as earlier and greater citation of published work (See The Effect of Open Access).