SGCF: Inductive Movie Recommendation System with Strongly Connected Neighborhood Sampling
Jatmiko Budi Baskoro

Faculty of Computer Science, University of Indonesia

Evi Yulianti
Keywords:
recommendation system, collaborative filtering, graph neural network
Abstract
User and item embeddings are key resources for the development of recommender systems. Recent works has exploited connectivity between users and items in graphs to incorporate the preferences of local neighborhoods into embeddings. Information inferred from graph connections is very useful, especially when interaction between user and item is sparse. In this paper, we propose graphSAGE Collaborative Filtering (SGCF), an inductive graph-based recommendation system with local sampling weight. We conducted an experiment to investigate recommendation performance for SGCF by comparing its performance with baseline and several SGCF variants in Movielens dataset, which are commonly used as recommendation system benchmark data. Our experiment shows that weighted SGCF perform 0.5% higher than benchmark in NDCG@5 and NDCG@10, and 0.8% in NDCG@100. Weighted SGCF perform 0.79% higher than benchmark in recall@5, 0.4% increase for recall@10 and 1.85% increase for recall@100. All the improvements are statistically significant with p-value < 0.05.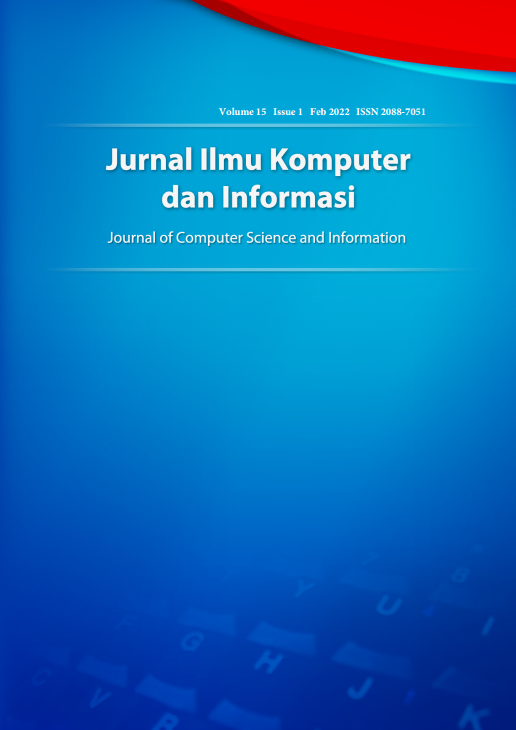 Authors who publish with this journal agree to the following terms:
Authors retain copyright and grant the journal right of first publication with the work simultaneously licensed under a Creative Commons Attribution License that allows others to share the work with an acknowledgement of the work's authorship and initial publication in this journal.
Authors are able to enter into separate, additional contractual arrangements for the non-exclusive distribution of the journal's published version of the work (e.g., post it to an institutional repository or publish it in a book), with an acknowledgement of its initial publication in this journal.
Authors are permitted and encouraged to post their work online (e.g., in institutional repositories or on their website) prior to and during the submission process, as it can lead to productive exchanges, as well as earlier and greater citation of published work (See The Effect of Open Access).