LINKEDLAB: A DATA MANAGEMENT PLATFORM FOR RESEARCH COMMUNITIES USING LINKED DATA APPROACH
Fariz Darari

Ruli Manurung
Keywords:
data management, komunitas penelitian, linked data, manajemen data, research community, semantic web
Abstract
Data management has a key role on how we access, organize, and integrate data. Research community is one of the domain on which data is disseminated, e.g., projects, publications, and members.There is no well-established standard for doing so, and therefore the value of the data decreases, e.g. in terms of accessibility, discoverability, and reusability. LinkedLab proposes a platform to manage data for research communites using Linked Data technique. The use of Linked Data affords a more effective way to access, organize, and integrate the data. Manajemen data memilki peranan kunci dalam bagaimana kita mengakses, mengatur, dan mengintegrasikan data. Komunitas riset adalah salah satu domain dimana data disebarkan, contohnyadistribusi data dalam proyek, publikasi dan anggota. Tidak ada standar yang mengatur distribusi data selama ini.Oleh karena itu,value dari data cenderung menurun, contohnya dalam konteksaccessibility, discoverability, dan usability. LinkedLab merupakan sebuah usulanplatform untuk mengelola data untuk komunitas riset dengan menggunakan teknik Linked Data. Kegunaan Linked Data adalah sebuah cara yang efektif untuk mengakses, mengatur, dan mengitegrasikan data.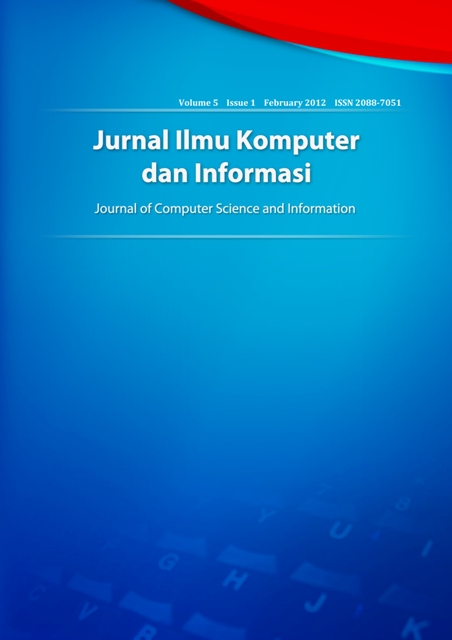 How to Cite
Darari, F., & Manurung, R. (2012). LINKEDLAB: A DATA MANAGEMENT PLATFORM FOR RESEARCH COMMUNITIES USING LINKED DATA APPROACH. Jurnal Ilmu Komputer Dan Informasi, 5(1), 9-15. https://doi.org/10.21609/jiki.v5i1.181
Authors who publish with this journal agree to the following terms:
Authors retain copyright and grant the journal right of first publication with the work simultaneously licensed under a Creative Commons Attribution License that allows others to share the work with an acknowledgement of the work's authorship and initial publication in this journal.
Authors are able to enter into separate, additional contractual arrangements for the non-exclusive distribution of the journal's published version of the work (e.g., post it to an institutional repository or publish it in a book), with an acknowledgement of its initial publication in this journal.
Authors are permitted and encouraged to post their work online (e.g., in institutional repositories or on their website) prior to and during the submission process, as it can lead to productive exchanges, as well as earlier and greater citation of published work (See The Effect of Open Access).