MULTI OBJECTIVES FUZZY ANT COLONY OPTIMIZATION DESIGN OF SUPPLY PATH SEARCHING
Ditdit N Utama

Taufik Djatna

Erliza Hambali

Marimin .

Dadan Kusdiana
Keywords:
desain fuzzy ant colony optimization, multi objectives fuzzy ant colony optimization desgindesign, pencarian jalur supply, supply chain management, supply path searching
Abstract
One of problem faced in supply chain management is path searching. The best path depend not only on distance, but also other variables, such as: the quality of involved companies, quality of delivered product, and other value resulted by quality measurement. Commonly, the ant colony optimization could search the best path that has only one objective path. But it would be difficult to be adopted, because in the real case, the supply path has multi path and objectives (especially in palm oil based bioenergy supply). The objective of this paper is to improve the ant colony optimization for solving multi objectives based supply path problem by using fuzzy ant colony optimization. The developed multi objectives fuzzy ant colony optimization design was explained here, that it was used to search the best supply path. Salah satu masalah yang dihadapi dalam Supply Chain Management adalah pencarian jalur. Jalur terbaik tidak hanya tergantung pada jarak, tetapi juga variabel lain, seperti: kualitas perusahaan yang terlibat, kualitas produk yang dikirimkan, dan nilai lain yang dipengaruhi oleh pengukuran kualitas. Umumnya, Ant Colony Optimization bisa mencari jalur terbaik yang hanya memiliki satu jalur objektif. Tapi akan sulit untuk diadopsi, karena dalam kasus nyata, jalur supply memiliki banyak jalur dan tujuan (khususnya pasokan minyak kelapa sawit berbasis bioenergi). Tujuan dari penelitian ini adalah untuk meningkatkan Ant Colony Optimization dalam menyelesaikan masalah jalur supply dengan menggunakan Fuzzy Ant Colony Optimization. Tujuan pengembangan Fuzzy Ant Colony Optimization dijelaskan disini, yaitu digunakan untuk mencari jalur supply terbaik.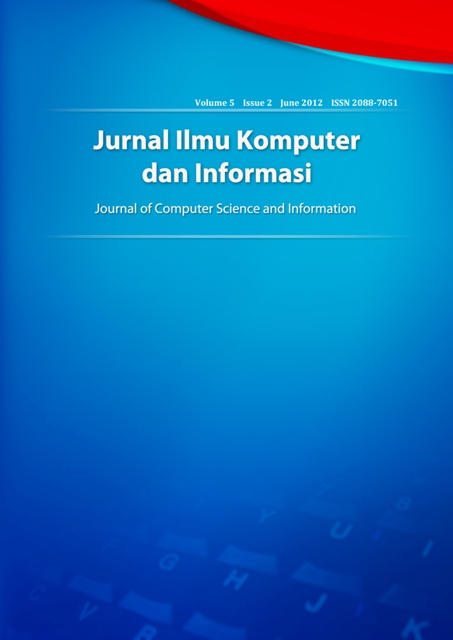 Authors who publish with this journal agree to the following terms:
Authors retain copyright and grant the journal right of first publication with the work simultaneously licensed under a Creative Commons Attribution License that allows others to share the work with an acknowledgement of the work's authorship and initial publication in this journal.
Authors are able to enter into separate, additional contractual arrangements for the non-exclusive distribution of the journal's published version of the work (e.g., post it to an institutional repository or publish it in a book), with an acknowledgement of its initial publication in this journal.
Authors are permitted and encouraged to post their work online (e.g., in institutional repositories or on their website) prior to and during the submission process, as it can lead to productive exchanges, as well as earlier and greater citation of published work (See The Effect of Open Access).