INFORMATION RETRIEVAL OF TEXT DOCUMENT WITH WEIGHTING TF-IDF AND LCS
Munjiah Nur Saadah

Rigga Widar Atmagi

Dyah S. Rahayu

Agus Zainal Arifin
Keywords:
LCS, Information Retrieval, Tf-Idf
Abstract
Information retrieval of text document requires a method that is able to restore a number of documents that have high relevance according to the user's request. One important step in the process is a text representation of the weighting process. The use of LCS in Tf-Idf weighting adjustments considers the appearance of the same order of words between the query and the text in the document. There is a very long document but irrelevant cause weight produced is not able to represent the value relevance of documents. This research proposes the use of LCS which gives weight to the word order by considering long documents related to the average length of documents in the corpus. This method is able to return a text document effectively. Additional features of word order by normalizing the ratio of the overall length of the document to the documents in the corpus generate values of precision and recall as well as the method of Tasi et al.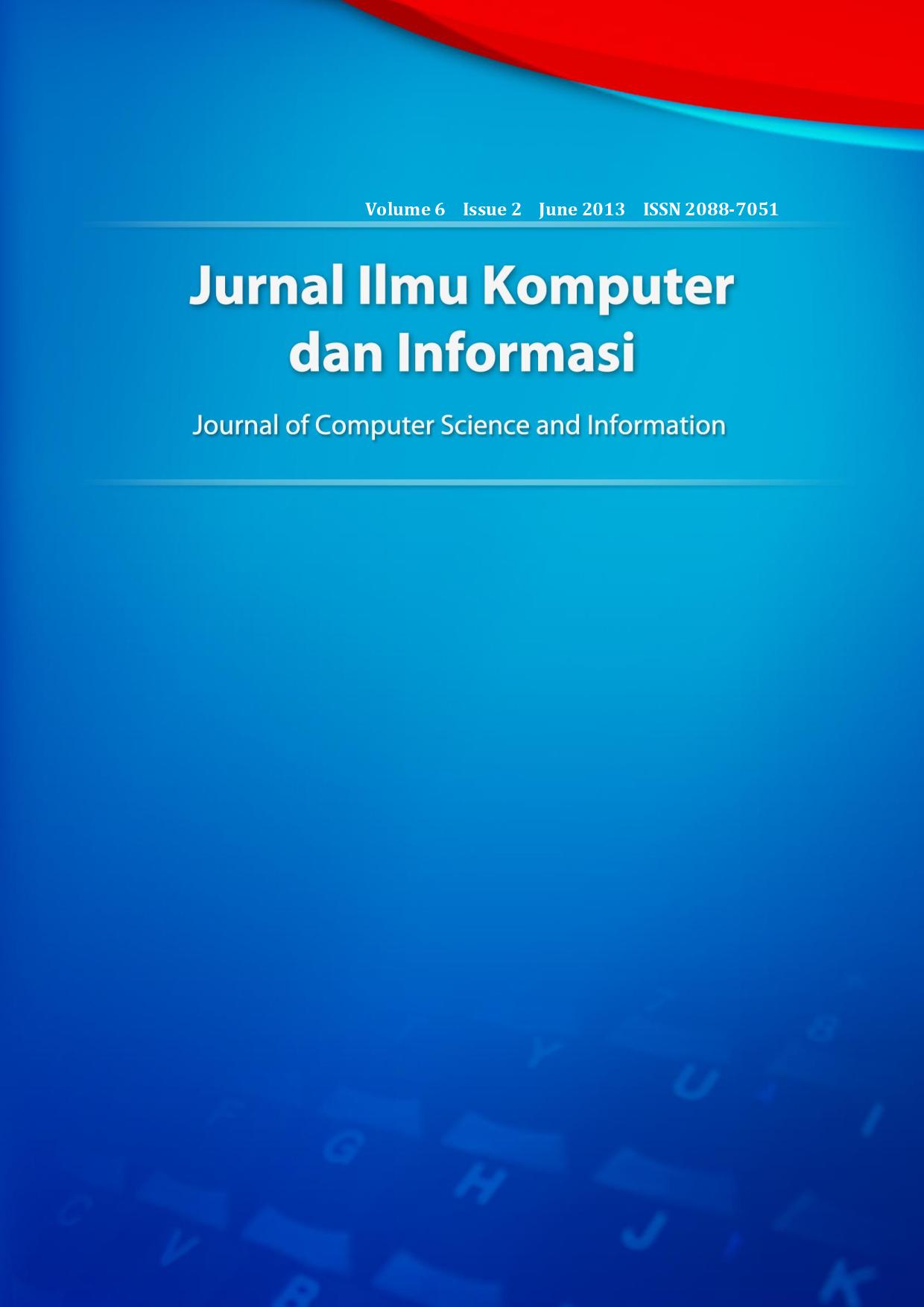 Authors who publish with this journal agree to the following terms:
Authors retain copyright and grant the journal right of first publication with the work simultaneously licensed under a Creative Commons Attribution License that allows others to share the work with an acknowledgement of the work's authorship and initial publication in this journal.
Authors are able to enter into separate, additional contractual arrangements for the non-exclusive distribution of the journal's published version of the work (e.g., post it to an institutional repository or publish it in a book), with an acknowledgement of its initial publication in this journal.
Authors are permitted and encouraged to post their work online (e.g., in institutional repositories or on their website) prior to and during the submission process, as it can lead to productive exchanges, as well as earlier and greater citation of published work (See The Effect of Open Access).