AUTOMATIC ARRHYTHMIAS DETECTION USING VARIOUS TYPES OF ARTIFICIAL NEURAL NETWORK BASED LEARNING VECTOR QUANTIZATION (LVQ)
Diane Fitria

Muhammad Anwar Ma'sum

Elly Matul Imah

Alexander Agung Gunawan
Keywords:
Automatic Arrythmias detection, ECG, Classification, LVQ1, LVQ2, LVQ2.1, FNLVQ, FNLVQ MSA, FNLVQ-PSO, GLVQ, FNGLVQ
Abstract
Abstract An automatic Arrythmias detection system is urgently required due to small number of cardiologits in Indonesia. This paper discusses only about the study and implementation of the system. We use several kinds of signal processing methods to recognize arrythmias from ecg signal. The core of the system is classification. Our LVQ based artificial neural network classifiers based on LVQ, which includes LVQ1, LVQ2, LVQ2.1, FNLVQ, FNLVQ MSA, FNLVQ-PSO, GLVQ and FNGLVQ. Experiment result show that for non round robin dataset, the system could reach accuracy of 94.07%, 92.54%, 88.09% , 86.55% , 83.66%, 82.29 %, 82.25%, and 74.62% respectively for FNGLVQ, FNLVQ-PSO, GLVQ, LVQ2.1, FNLVQ-MSA, LVQ2, FNLVQ and LVQ1. Whereas for round robin dataset, system reached accuracy of 98.12%, 98.04%, 94.31%, 90.43%, 86.75%, 86.12 %, 84.50%, and 74.78% respectively for GLVQ, LVQ2.1, FNGLVQ, FNLVQ-PSO, LVQ2, FNLVQ-MSA, FNLVQ and LVQ1.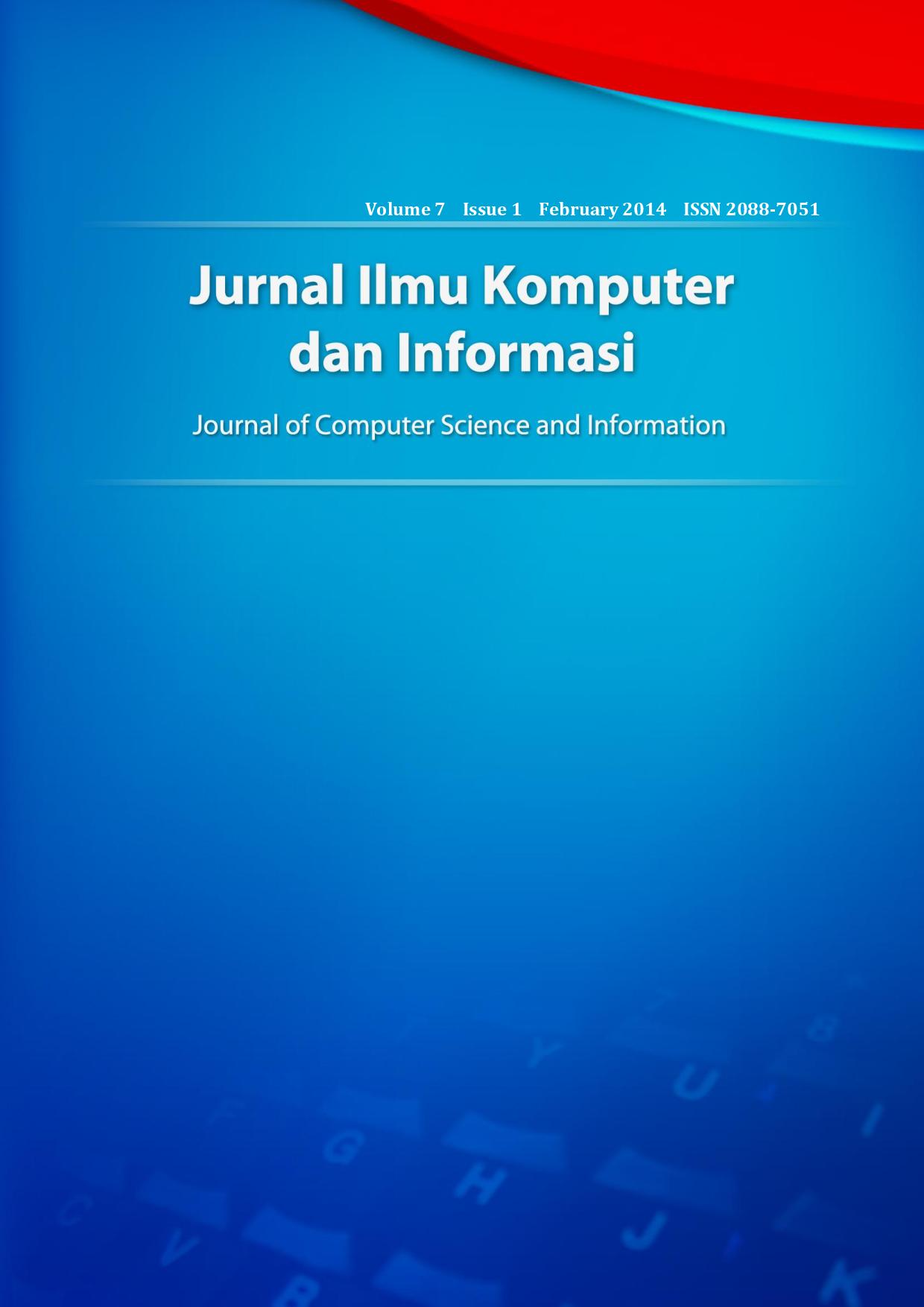 How to Cite
Fitria, D., Ma'sum, M. A., Imah, E. M., & Gunawan, A. A. (2014). AUTOMATIC ARRHYTHMIAS DETECTION USING VARIOUS TYPES OF ARTIFICIAL NEURAL NETWORK BASED LEARNING VECTOR QUANTIZATION (LVQ). Jurnal Ilmu Komputer Dan Informasi, 7(2), 90-100. https://doi.org/10.21609/jiki.v7i2.262
Authors who publish with this journal agree to the following terms:
Authors retain copyright and grant the journal right of first publication with the work simultaneously licensed under a Creative Commons Attribution License that allows others to share the work with an acknowledgement of the work's authorship and initial publication in this journal.
Authors are able to enter into separate, additional contractual arrangements for the non-exclusive distribution of the journal's published version of the work (e.g., post it to an institutional repository or publish it in a book), with an acknowledgement of its initial publication in this journal.
Authors are permitted and encouraged to post their work online (e.g., in institutional repositories or on their website) prior to and during the submission process, as it can lead to productive exchanges, as well as earlier and greater citation of published work (See The Effect of Open Access).