AUTOMATIC DETERMINATION OF SEEDS FOR RANDOM WALKER BY SEEDED WATERSHED TRANSFORM FOR TUNA IMAGE SEGMENTATION
Moch Zawaruddin Abdullah

Sepuluh Nopember Institute of Technology

http://orcid.org/0000-0002-8857-9744

Dinial Utami Nurul Qomariah

Sepuluh Nopember Institute of Technology

Lafnidita Farosanti

Sepuluh Nopember Institute of Technology

Agus Zainal Arifin

Sepuluh Nopember Institute of Technology
Keywords:
image segmentation, watershed, random walker
Abstract
Tuna fish image classification is an important part to sort out the type and quality of the tuna based upon the shape. The image of tuna should have good segmentation results before entering the classification stage. It has uneven lighting and complex texture resulting in inappropriate segmentation. This research proposed method of automatic determination seeded random walker in the watershed region for tuna image segmentation. Random walker is a noise-resistant segmentation method that requires two types of seeds defined by the user, the seed pixels for background and seed pixels for the object. We evaluated the proposed method on 30 images of tuna using relative foreground area error (RAE), misclassification error (ME), and modified Hausdroff distances (MHD) evaluation methods with values of 4.38%, 1.34% and 1.11%, respectively. This suggests that the seeded random walker method is more effective than exiting methods for tuna image segmentation.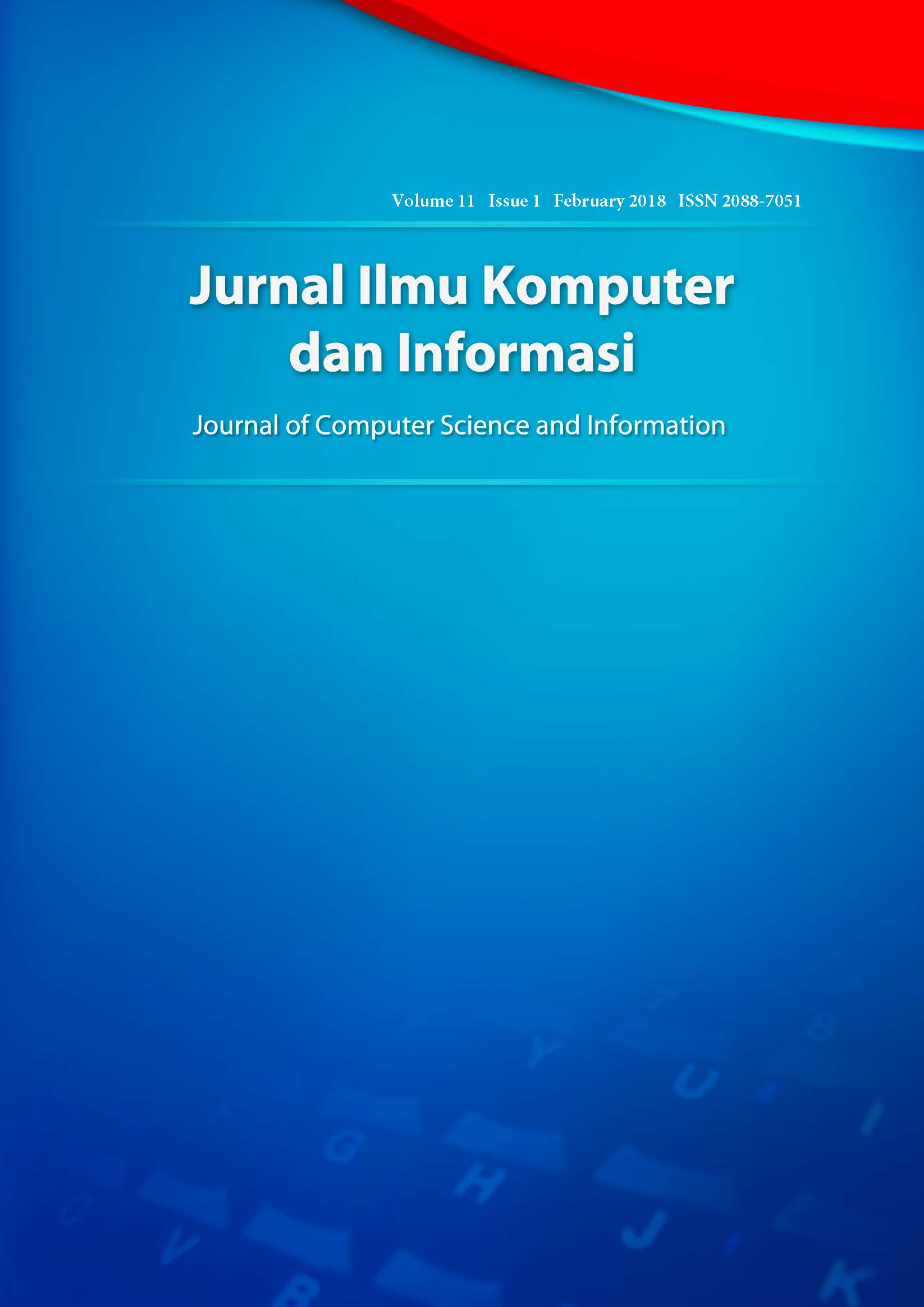 Authors who publish with this journal agree to the following terms:
Authors retain copyright and grant the journal right of first publication with the work simultaneously licensed under a Creative Commons Attribution License that allows others to share the work with an acknowledgement of the work's authorship and initial publication in this journal.
Authors are able to enter into separate, additional contractual arrangements for the non-exclusive distribution of the journal's published version of the work (e.g., post it to an institutional repository or publish it in a book), with an acknowledgement of its initial publication in this journal.
Authors are permitted and encouraged to post their work online (e.g., in institutional repositories or on their website) prior to and during the submission process, as it can lead to productive exchanges, as well as earlier and greater citation of published work (See The Effect of Open Access).