INTER AND INTRA CLUSTER ON SELF-ADAPTIVE DIFFERENTIAL EVOLUTION FOR MULTI-DOCUMENT SUMMARIZATION
Alifia Puspaningrum

Institut Teknologi Sepuluh Nopember

Adhi Nurilham

Institut Teknologi Sepuluh Nopember

Eva Firdayanti Bisono

Institut Teknologi Sepuluh Nopember

Khoirul Umam

Institut Teknologi Sepuluh Nopember

Agus Zainal Arifin

Institut Teknologi Sepuluh Nopember
Keywords:
differential evolution, inter-cluster analysis, intra-cluster analysis, multi-document, summarization
Abstract
Multi – document as one of summarization type has become more challenging issue than single-document because its larger space and its different content of each document. Hence, some of optimization algorithms consider some criteria in producing the best summary, such as relevancy, content coverage, and diversity. Those weighted criteria based on the assumption that the multi-documents are already located in the same cluster. However, in a certain condition, multi-documents consist of many categories and need to be considered too. In this paper, we propose an inter and intra cluster which consist of four weighted criteria functions (coherence, coverage, diversity, and inter-cluster analysis) to be optimized by using SaDE (Self Adaptive Differential Evolution) to get the best summary result. Therefore, the proposed method will deal not only with the value of compactness quality of the cluster within but also the separation of each cluster. Experimental results on Text Analysis Conference (TAC) 2008 datasets yields better summaries results with average ROUGE-1 on precision, recall, and f - measure 0.77, 0.07, and 0.12 compared to another method that only consider the analysis of intra-cluster.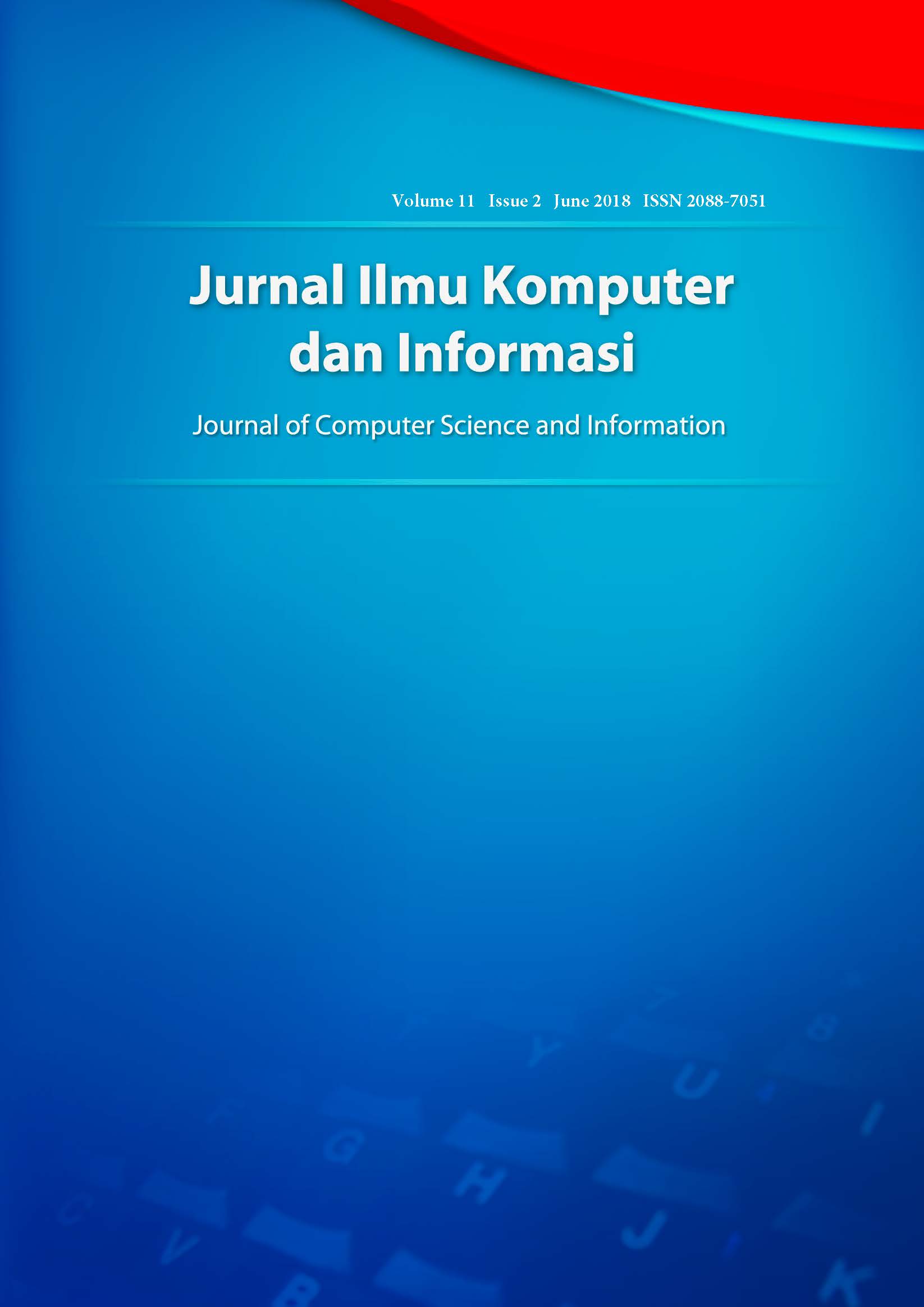 How to Cite
Puspaningrum, A., Nurilham, A., Bisono, E. F., Umam, K., & Arifin, A. Z. (2018). INTER AND INTRA CLUSTER ON SELF-ADAPTIVE DIFFERENTIAL EVOLUTION FOR MULTI-DOCUMENT SUMMARIZATION. Jurnal Ilmu Komputer Dan Informasi, 11(2), 86-94. https://doi.org/10.21609/jiki.v11i2.547
Authors who publish with this journal agree to the following terms:
Authors retain copyright and grant the journal right of first publication with the work simultaneously licensed under a Creative Commons Attribution License that allows others to share the work with an acknowledgement of the work's authorship and initial publication in this journal.
Authors are able to enter into separate, additional contractual arrangements for the non-exclusive distribution of the journal's published version of the work (e.g., post it to an institutional repository or publish it in a book), with an acknowledgement of its initial publication in this journal.
Authors are permitted and encouraged to post their work online (e.g., in institutional repositories or on their website) prior to and during the submission process, as it can lead to productive exchanges, as well as earlier and greater citation of published work (See The Effect of Open Access).