EEG CLASSIFICATION FOR EPILEPSY BASED ON WAVELET PACKET DECOMPOSITION AND RANDOM FOREST
Yuna Sugianela

Sepuluh Nopember Institute of Technology

Qonita Luthfia Sutino

Darlis Herumurti
Keywords:
EEG, epilepsy, seizure, wavelet, random forest
Abstract
EEG (electroencephalogram) can detect epileptic seizures by neurophysiologists in clinical practice with visually scan long recordings. Epilepsy seizure is a condition of brain disorder with chronic noncommunicable that affects people of all ages. The challenge of study is how to develop a method for signal processing that extract the subtle information of EEG and use it for automating the detection of epileptic with high accuration, so we can use it for monitoring and treatment the epileptic patient. In this study we developed a method to classify the EEG signal based on Wavelet Packet Decomposition that decompose the EEG signal and Random Forest for seizure detetion. The result of study shows that Random Forest classification has the best performance than KNN, ANN, and SVM. The best combination of statisctical features is standard deviation, maximum and minimum value, and bandpower. WPD is has best decomposition in 5th level.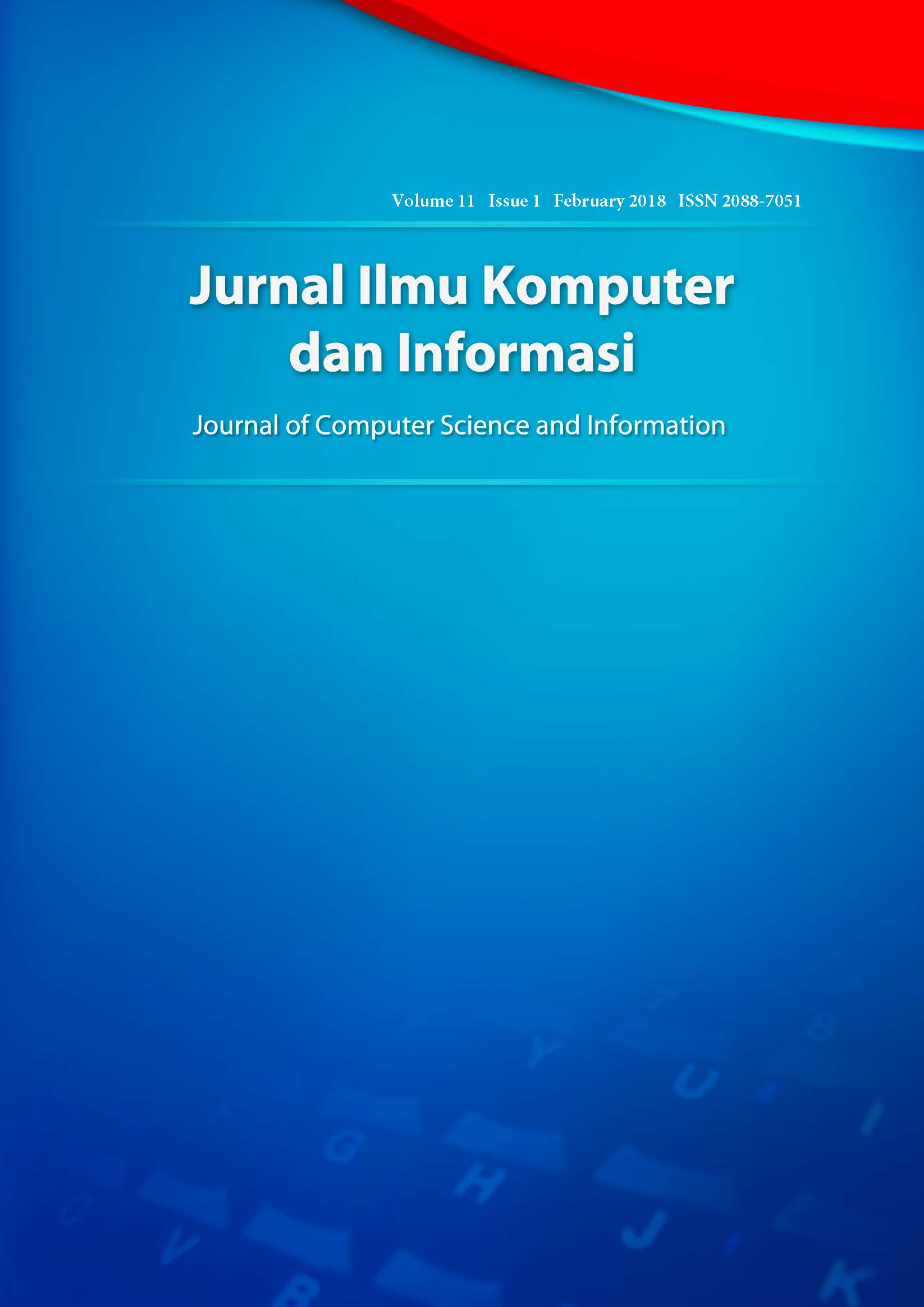 Authors who publish with this journal agree to the following terms:
Authors retain copyright and grant the journal right of first publication with the work simultaneously licensed under a Creative Commons Attribution License that allows others to share the work with an acknowledgement of the work's authorship and initial publication in this journal.
Authors are able to enter into separate, additional contractual arrangements for the non-exclusive distribution of the journal's published version of the work (e.g., post it to an institutional repository or publish it in a book), with an acknowledgement of its initial publication in this journal.
Authors are permitted and encouraged to post their work online (e.g., in institutional repositories or on their website) prior to and during the submission process, as it can lead to productive exchanges, as well as earlier and greater citation of published work (See The Effect of Open Access).